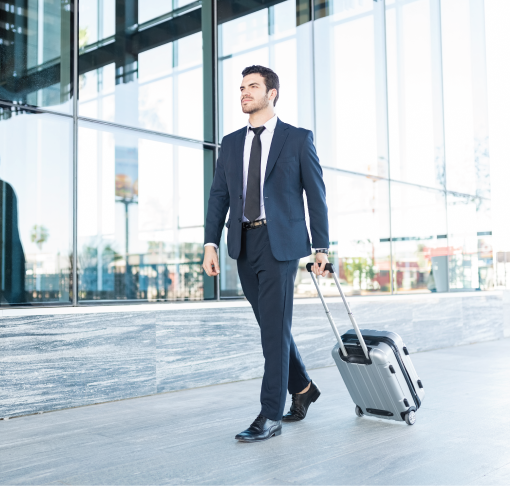 professional support in planning, booking and organizing business trips.

Business Travel Services
We develop, plan and realize tailor-made services. To make your business trip more comfortable. Enjoy a hassle-free exhibition experience!
Our added value is the reduction of the ( #TIME , #COSTS , #RISK ) when it comes to discover global markets and planning to attend trade exhibitions in Europe. Thus, we can diminish expenses without compromising on quality. This is the key to our success. With us, you will have a bespoke service that considers your budget, and needs.